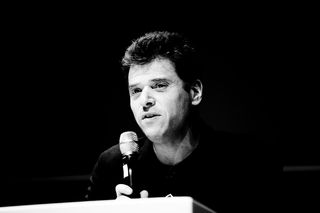 Professionele zuurpruim, auteur, spreker en journalist Andrew Keen, bekend van o.a. 'The Cult of the Amateur' en groot Twitter fan maakt voor TechCrunchTV een zeer interessante podcast.
In 'Keen on…' interviewt hij opinie leiders in technologie, media en beleid. Recente voorbeelden: Sherry Turkle, Robert Scoble, Seth Godin, Kevin Kelly, Don Tapscott, etc. Het levert regelmatig interessante gesprekken op die lekker kort en to-the-point zijn. Een aanrader!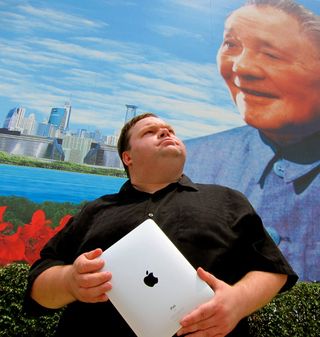 Mike Daisey bezoekt Foxconn in Shenzhen
Vandaag bleef ik even hangen bij een interview met Mike Daisey over zijn monoloog 'The Agony and the Ecstasy of Steve Jobs'. In deze monoloog gaat Daisey in op zijn bevindingen tijdens een verblijf van drie weken in Shenzhen/China, vestigingsplaats van Foxconn waar 800.000 mensen dagelijks met de hand o.a. iPhones in elkaar zetten.
Productieproces onderdeel van de esthetiek van een product?
Na het nieuws vorig jaar dat enkele medewerkers zelfmoord pleegden als gevolg van de slechte omstandigheden in de fabrieken heeft Daisey het op zich genomen om meer aandacht te vragen voor een vreemde tegenstelling. De 'form over function' producten van Apple benadrukken de esthetiek van technisch ontwerp, maar ze worden in elkaar gezet door mensen die in erbarmelijke omstandigheden moeten leven en werken om ons die apparaten op tijd te bezorgen. Je kijkt toch anders tegen je iPad 2 of iPhone 5 aan later dit jaar. Overigens stelt Mike dat het niet anders gesteld is bij de productie van Android toestellen of Windows 7 Phones. Hij pleit voor een signaal van consumenten naar producenten. Something to think about.
Mike (Februari/2011)